A/B Switches
The compact IPS 16/32 high bit-rate, high-bandwidth A/B switches are the mainstay of the product family. Latching relays ensure connections are not lost during power failure. Rear-mounting interface modules allow for a wide range of interfaces – eliminating the need for adapters. Perfect for multi-interface environments, IPS units accommodate fiber, datacom, T1/E1, Analog/VF, balance electrical, coaxial electrical and optical signal types – all in the same 4U (7"H) chassis.
IPS 16/32 Key Features
Rear mounting of up to 16 interface cards:
Signal Types (RS-232/V.24, EIA-530, V.35, RS-449, X.21, DS1/E1/TI PRI or BRI, 10/100BaseT Ethernet, 2/4/6-wire analog
Multiple Control Mechanisms (VT-100 terminal, CorScan® control, TCP/IP Ethernet, Telnet, Front panel toggle switch, Contact closure)
Switching via magnetic latching relays
MTBF greater than 10 million switching actions
Dual AC power supply
IPS RC (Redundant Controller)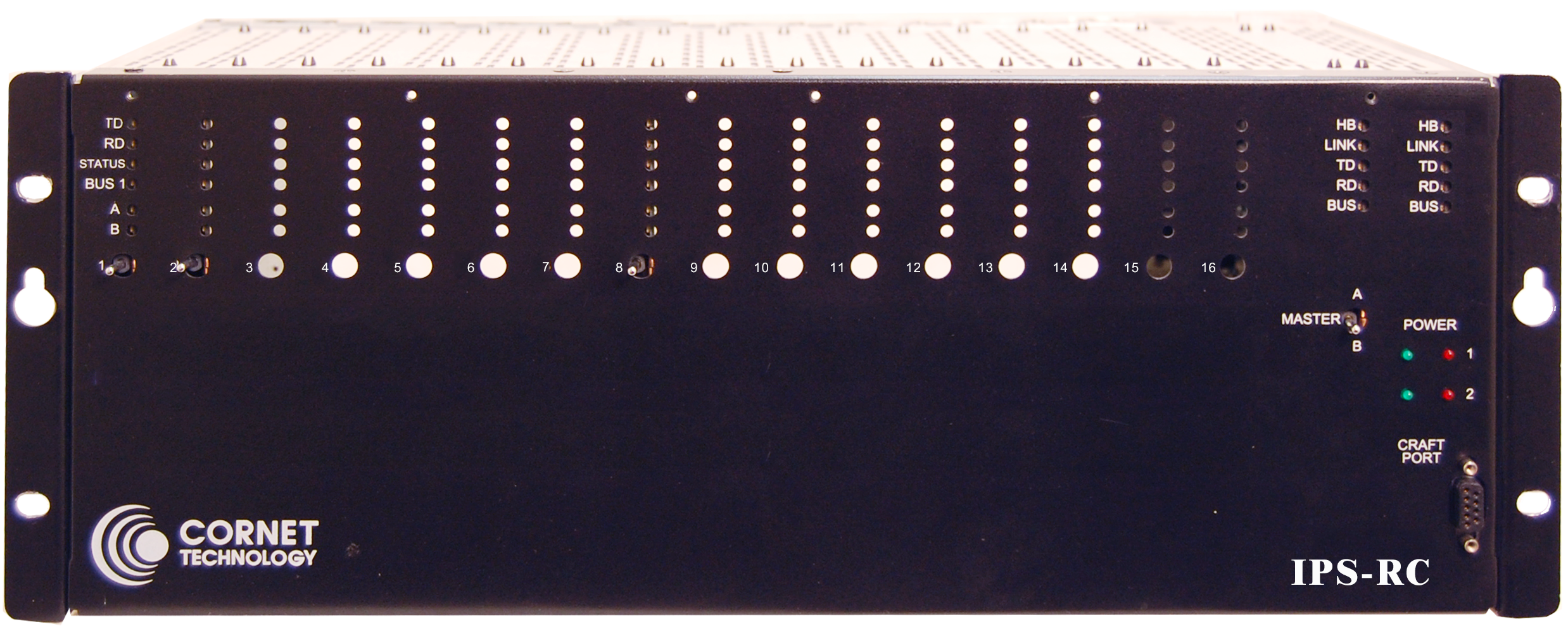 The IPS RC has the same functionality of the IPS 16/32 A/B switch with the addition of dual controller cards. The shared backplane bus connection provides an internal path that ensures each controller has the latest switch status and configuration information. The primary advantage of having dual controllers is that either controller card can assume control. This feature plus the redundant power supplies provide maximum uptime for the system and the shortest repair time possible.
IPS RC Key Feature