Cornet Technology, Inc. offers tactical LTE manpack solution for end-to-end secure IP voice, video, and data services to disadvantaged users at the edge. The Small Tactical IP Network Node (STINN) delivers real-time IP network along with built-in edge processor for service hosting. The STINN architecture enables detached tactical operations for Command and Control (C2) and Situational Awareness (SA) without reach back. STINN models are designed for minimum SWaP, with AC and battery power options.
STINN, a rugged LTE solution, also enables rapid deployment of voice, video, data and position location services for field operators in special operations and disaster response scenarios.
The STINN LTE Manpack (STINN LTEmp) interconnects field users by wired, Wi-Fi and LTE technologies. The STINN LTEmp can connect local users with the upper echelon staff via IP back hauls such as tactical radio, VSAT, MANET, and HCLOS links.
STINN LTEmp and TVCS InterConnect together deliver complete interoperability between field radio and LTE smartphone users.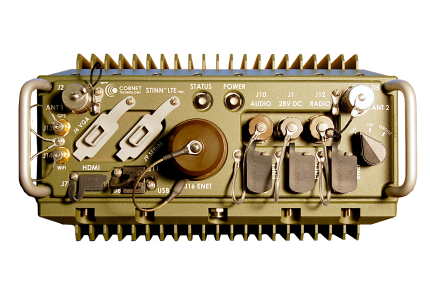 Smaller, lighter, easier to install, operate, and maintain, Cornet's flagship Military LTE base station, STINN LTEmp is a quantum leap forward in 4G LTE manpack technology (eNodeB and EPC) for dismounted and vehicle operations. STINN LTEmp, a quickly deployable LTE service, overcomes the challenges of connecting operators and first responders to an IP network, anytime and anywhere … Continue reading STINN LTEmp – Tactical 4G LTE Manpack
More Information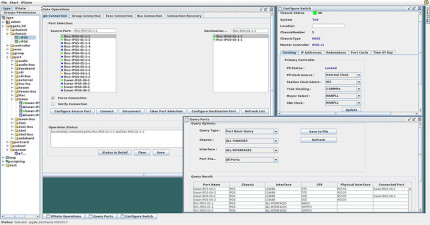 Command and Control Software IntelView™, Cornet Technology's management and control platform, easily manages and controls a variety of Cornet Technology products. The platform receives SNMP traps from all SNMP enabled devices through a simple to use and understand user-focused interface. IntelView's modular architecture is easily customized to address each Cornet Technology product's specific management and control demands … Continue reading IntelView™ – Command, Control and Management Software Platform
More Information
Learn About Other Cornet Products and Solutions
C4ISR Solutions Networking Video
Circuit to Packet Solutions Radio Crossbanding Tactical Switches
Tactical Computers Tactical Network Nodes Tactical Voice Terminals
Vehicle Communication Video Encoders/Decoders/Recorders Patch Panels A/B Switches
Home