A ruggedized patching switchboard patching analog and digital signals to manually reconfigure communication system interconnections. Our A/B switches ensure network resiliency and reliability for legacy as well as the highly reliable IP router-based technology.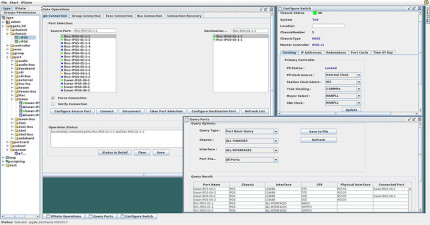 Command and Control Software IntelView™, Cornet Technology's management and control platform, easily manages and controls a variety of Cornet Technology products. The platform receives SNMP traps from all SNMP enabled devices through a simple to use and understand user-focused interface. IntelView's modular architecture is easily customized to address each Cornet Technology product's specific management and control demands … Continue reading IntelView™ – Command, Control and Management Software Platform
More Information
Patchpanel

The SB-4124/WSC is a flexible 17-channel, 24-circuit per channel ruggedized patching switchboard that patches both digital and analog signals. It is used to manually reconfigure the interconnection of a communication system consisting of data communications equipment (DCE), data terminal equipment (DTE) and transceivers, remote controllers and mobile communication systems and for the easy and efficient rerouting … Continue reading SB-4124/WSC Patch Panel
More Information
A/B Switches
Intelligent Protection (A/B Switches)
Ensuring network resiliency and reliability continues to be a requirement even with the advent of the highly reliable IP router-based technology. A primary means of guaranteeing reliable and resilient networks is through the use of intelligent protection switches (A/B switches). Unlike many manufacturers who have moved away from these inexpensive workhorses of data connectivity, Cornet Technology continues to invest in adapting this technology to accommodate all of the latest interfaces and environments.
Intelligent Protection Uses:
Automatic Fallback Switching
Ethernet Hub Redundancy
FEP/Router Sparing
Remote Site Management
Anti-Hacking Switching
SCADA Backup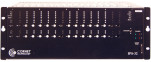 A/B Switches The compact IPS 16/32 high bit-rate, high-bandwidth A/B switches are the mainstay of the product family. Latching relays ensure connections are not lost during power failure. Rear-mounting interface modules allow for a wide range of interfaces – eliminating the need for adapters. Perfect for multi-interface environments, IPS units accommodate fiber, datacom, T1/E1, Analog/VF, … Continue reading IPS 16/32 and IPS RC (Redundant Controller)
More Information

The RPS-24 is an intelligent protection switch targeted at backing up routers in dark or dim sites where continuous up-time is critical and rack space is at a premium. The 24-port design closely matches the number of inputs on a standard router. These reliable switches use proven latching relay technology to ensure that connectivity is … Continue reading RPS-24 (Router Protection Switch)
More Information
Learn About Other Cornet Products and Solutions
C4ISR Solutions                                   Networking                                          Video
Circuit to Packet Solutions                  Radio Crossbanding                             Tactical Switches
Tactical Computers                             Tactical Network Nodes                       Tactical Voice Terminals
Vehicle Communication                      Video Encoders/Decoders/Recorders   
                                                            Home