Cornet's C15279 is an Intel Xeon D based Rugged 6U VPX Embedded Server with ultra-high performance, features to meet the high data intensive processing applications.
The Xeon D VPX board is ideal for ruggedized systems requiring high-bandwidth processing and low power consumption. It is designed for use in compute-intensive Industrial, Aerospace and Defense applications. It is ideal for High Performance Embedded Computing (HPEC) applications.
The Xeon D-1548 product offers multiple CPU cores with integrated platform controller hub (PCH), integrated I/O and two integrated 10 Gigabit Ethernet ports.
The C15279 offers upto 32 GB of high speed DDR4 SDRAM with ECC in two channels, 64 GB SATA NAND flash and redundant 16MB BIOS Flash. The board also supports 16 Gigabit Ethernet ports, five SATA ports, three USB 2.0 ports, four USB 3.0 ports, one XMC/PMC slot and two UART's.
The board is supplied with integrated BIOS, supporting operating systems such as Linux OS and Microsoft Windows 10.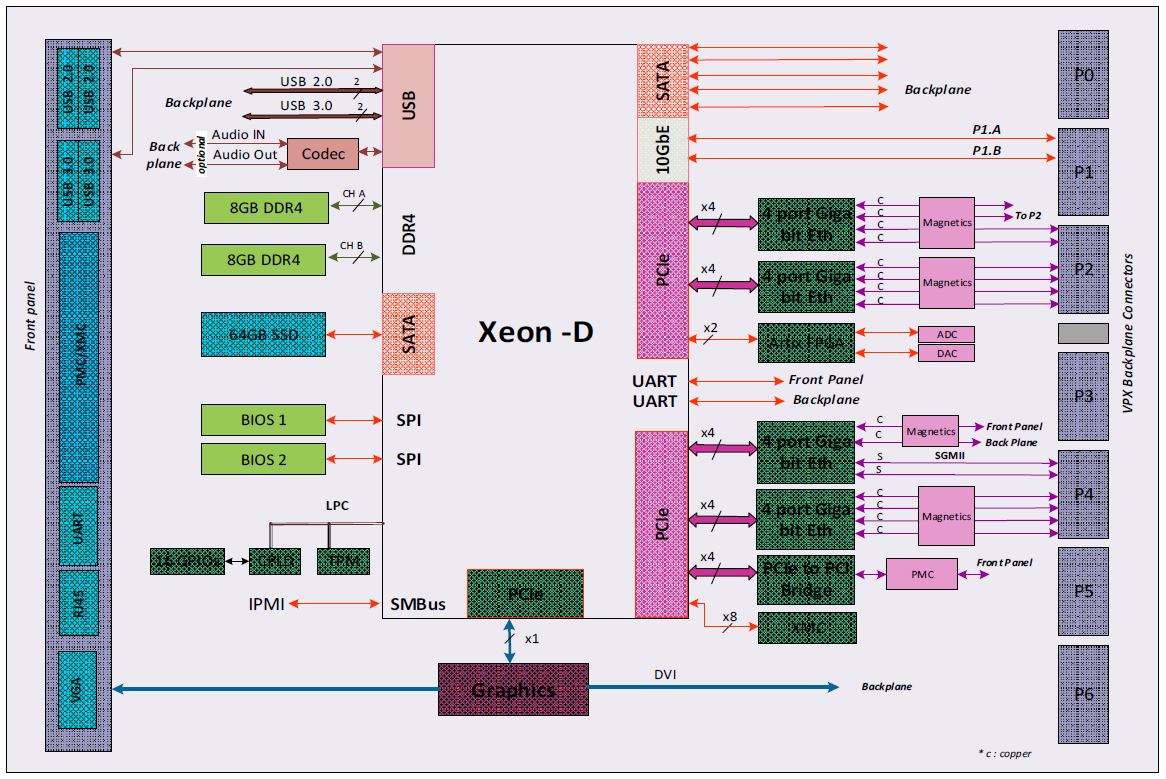 Features:
▪ Intel® Xeon® D 1548, eight core processor
▪ Two channels of soldered DDR3 SDRAM with ECC up to 32 GB
▪ 64GB SATA NAND – SSD
▪ CPLD for board management and power sequencing
▪ Linux OS, kernel 4.0 and Windows 10 support