AFCEA TechNet 2016 was held August 2-4 at the Augusta Convention Center
SPRINGFIELD, VA, July 29, 2016 – Cornet Technology, Inc. a designer, engineer, and manufacturer of secure/non-secure communication solutions will feature its line of 4G LTE Small Tactical IP Network Nodes (STINN) at the 2016 AFCEA TechNet Augusta Conference and Expo. The conference will be held at the Augusta Marriott at the Convention Center, Augusta, GA, August 2-4, 2016. Cornet Technology is exhibiting in the Olmstead Exhibit Hall Foyer: table #T76.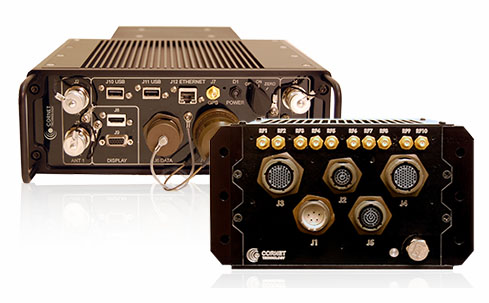 Cornet Technology will showcase its STINN manpack and command post solutions. Staff will be available to discuss how these 4G LTE base station solutions fulfill both Expeditionary and Coalition Communication requirements. Learn more about our solutions at www.cornet.com.

The AFCEA TechNet Augusta is "an award-winning symposium that enables participants to understand the challenges the cyber element introduces into a combat arms fight"
ABOUT CORNET TECHNOLOGY, INC.
Cornet Technology, Inc. is a leading secure/non-secure communications solutions supplier to the defense industry and commercial markets in the United States and overseas. Its solutions deliver voice, video, and data communications and video surveillance and distribution solutions to some of the world's most exacting users. Headquartered in Northern Virginia, Cornet has a wholly-owned subsidiary in India. All Cornet products are designed and manufactured in the U.S. at its 9001:2008 registered facility in Springfield, VA. Information on Cornet's solutions is available at www.cornet.com.
FOR ADDITIONAL INFORMATION CONTACT:
Arun Lal
Marketing Communications Director
703-658-3400
a.lal@cornet.com