Cornet Technology to Display 4G LTE Manpack Base Station and Remotely Piloted Aircraft Solutions at the NGAUS General Conference and Exhibit
Cornet 4G LTE Manpack Base Station and RPA Solutions are Generating Interest across the Department of Defense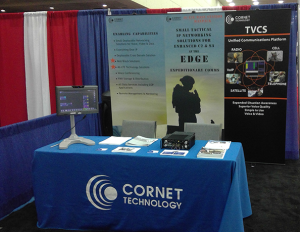 Springfield, VA USA – September 10, 2016 – Cornet Technology, Inc. is pleased to announce that it will exhibit its STINN LTEmp 4G LTE manpack-sized base station as well as its communication solution for Remotely Piloted Aircraft (RPA) applications in booth 2010 at the National Guard Association United States (NGAUS) Conference and Expo. The conference scheduled for September 10 through the 12th at the Baltimore Convention Center is NGAUS' annual business meeting and consists of conference delegates from all 50 states, Guam, Puerto Rico, the U.S. Virgin Islands and the District of Columbia.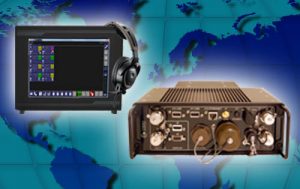 Cornet's STINN LTEmp system has undergone successful live demos and field testing throughout the Department of Defense and is generating interest in its format and expeditionary communication features.
Our RPA solution is designed to significantly reduce the complexity of the operator's voice communication system by merging access to various sub-systems into a single interface device with up to four domains of security.
Our staff is eager to discuss how the STINN LTEmp and RPA solutions can fulfill National Guard communication requirements. Learn more at www.cornet.com.
ABOUT CORNET TECHNOLOGY, INC.
Cornet Technology, Inc. is a leading secure/non-secure communications solutions supplier to the defense industry and commercial markets in the United States and overseas. Its solutions deliver voice, video, and data communications and video surveillance and distribution solutions to some of the world's most exacting users. Headquartered in Northern Virginia, Cornet has a wholly-owned subsidiary in India. All Cornet products are designed and manufactured in the U.S. at its 9001:2008 registered facility in Springfield, VA. Information on Cornet's solutions is available at www.cornet.com.
FOR ADDITIONAL INFORMATION CONTACT:
Arun Lal
Marketing Communications Director
703-658-3400
a.lal@cornet.com